Regular price
$1,024.95 CAD
Regular price
Sale price
$1,024.95 CAD
Unit price
per
Sale
Sold out
Volume Discounts

Buy 2, get 3% off
Buy 3, get 5% off
Buy 4, get 7% off
Free Delivery Included

Canada

・Free Shipping: 2-8 business days
・Xpresspost: 2-3 business days
・Priority: 1-2 business days

UPS does not deliver to PO Boxes.
・UPS Express: 1-2 business days

United States

・Free Shipping: 3-10 business days
・Expedited: 4-8 business days
・Xpresspost 2-4 business days
Same Day Preparation

✓ 07:00AM Received
Orders are received by 07:00 Eastern Time.

✓ 07:30AM Processing
Orders are processed by 07:30 Eastern Time.

✓ 08:30AM Verify Email
We may require additional information or correct a mistake.

✓ 09:00AM Order Preparation
By 09:00 Eastern Time, we start preparing orders.

✓ 12:00PM Quality Control
By 12:00pm, we've inspected orders a second time.

✓ 12:30PM Shipping Label(s)
The shipping link is emailed before 12:30.

✓ 16:00PM Shipped
By 16:00, carriers have picked up our orders.
What is PVP original K30, Povidone, or Polyvinylpyrrolidone?
Ingredient Depot's PVP K30, Povidone, or Polyvinylpyrrolidone is a synthetic polymer known for its versatility. Offered as a near-white, free-flowing powder, it is characterized by a faint, intrinsic scent and is essentially tasteless. Its unique property of being soluble in both water and numerous organic solvents, combined with a robust binding capacity and the capability to form soluble complexes, makes it unparalleled among synthetic colloids. Ideal for various applications due to its adaptability and solubility properties.
How is PVP K30, Povidone, or Polyvinylpyrrolidone manufactured?
PVP or Povidone is produced through a polymerization process. This polymerization can be carried out in water or organic solutions. Through the initiation of organic or inorganic radical starters, the resulting polymers span an extensive range of molecular weights. The outcome is a versatile polymer that stands out due to its solubility in various solvents and its substantial binding power, making it indispensable for the pharmaceutical sector.
Tablet Binding
The application of K30 in high shear mixers or fluid-bed granulators yields granules that are notably hard, offering a smooth flow and minimal fines. This result is a binding strength, ideal for sturdy, robust production output. In terms of binder quantities, K30 is typically between 2% and 5% relative to the tablet weight.
Also suitable for direct compression, even without granulation. The process calls for a specific humidity level, given the need for the powder mixture to maintain a certain moisture content for optimal binding. Additionally, K30 alongside microcrystalline cellulose enhances tablet hardness and reinforces their edges.
For lactose monohydrate tablets with a 3% PVP, Povidone, or Polyvinylpyrrolidone composition via wet granulation, the polymer also proves valuable. It's apt for modern procedures such as fluidized-bed granulation. Given its relatively low viscosity, solutions of PVP can be rapidly prepared and easily sprayed, resulting in uniformly hard, dust-free granules. When pigmentation is involved in the spraying process, PVP, Povidone notably enhances the distribution of these pigments.
What is the grade and country of manufacture?
PVP K30 offered by Ingredient Depot adheres to the highest quality standards. The product is certified under USP, Ph. Eur., and JP grades. This product is from the United States.
Authorized Applications
Binder for tablets, capsules, and granules
Bioavailability enhancement
Film formation
Solubilization
Lyophilizing agent
Stabilization
Adhesives
Stabilization
Preferred Industries
Pharmaceuticals
Cosmetics
Food and Beverage
Chemicals
Plastics Manufacturing
Paints and Coatings
Textiles
Printing
Ceramics
Adhesives
The solubility dynamics can vary greatly based on the solvent used.
Soluble in:
chloroform
cyclohexanol
ethanol abs.
glycerol
isopropanol
methanol
methylene chloride
n-butanol
n-propanol
polyethylene glycol 300
polyethylene glycol 400
propylene glycol
triethanolamine
water
Insoluble in:
pentane
carbon tetrachloride
toluene
xylene
Particle-size distribution and Bulk Density
In the realm of pharmaceutical technology for solid dosages, the particle-size distribution of used ingredients is pivotal, especially in tablet direct compression.
Particle-size distribution (determined using an air-jet sieve; 5 min, 20 mbar)
<50 μm approximately 10%
250 μm maximum 5%
Bulk density
View full details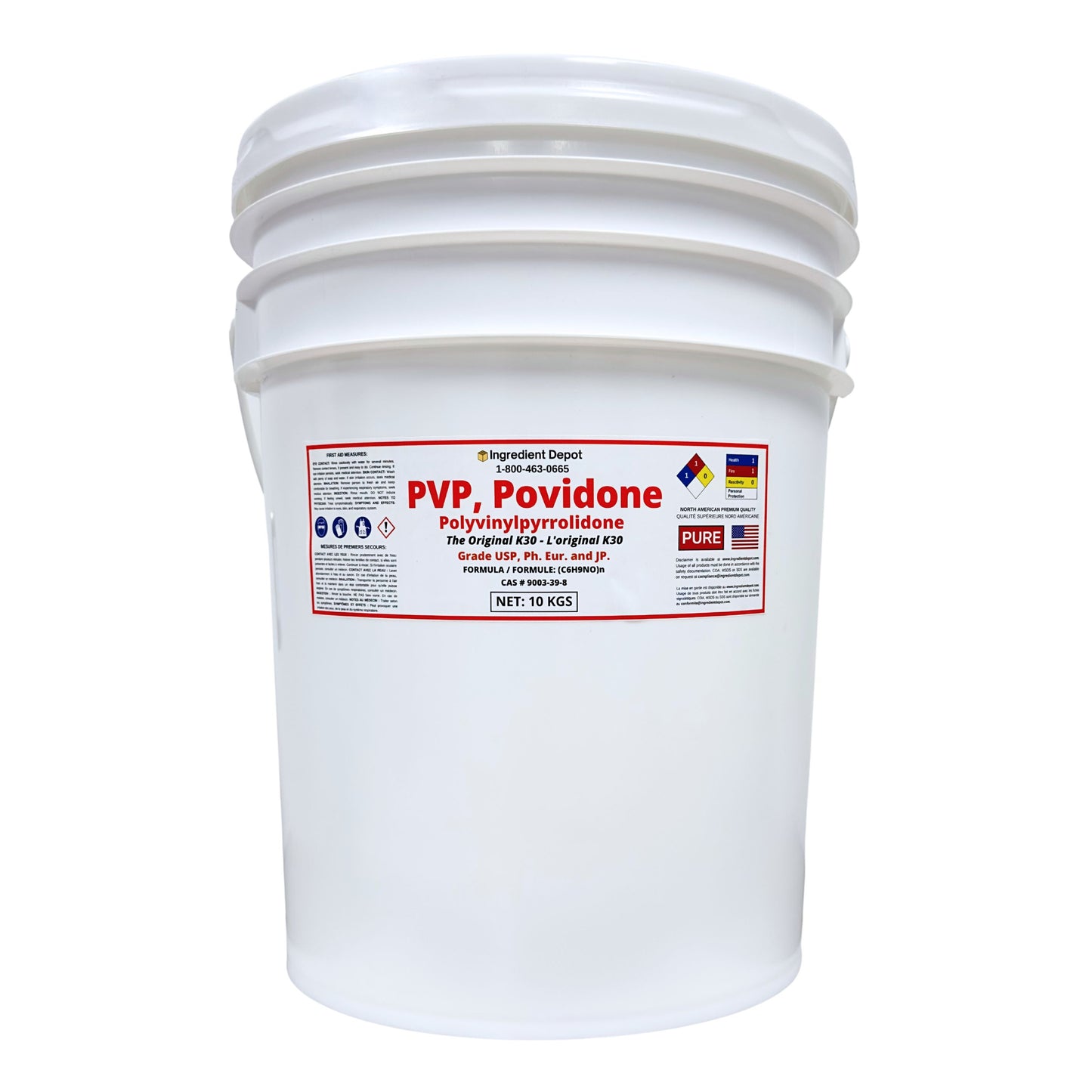 Free Shipping and Fast Order Preparation
New or returning customers, we're ready to fulfill your order!