Regular price
$169.95 CAD
Regular price
Sale price
$169.95 CAD
Unit price
per
Sale
Sold out
Volume Discounts

Buy 2, get 3% off (2 lb in a pail)
Buy 3, get 4% off (3 lb in a pail)
Buy 4, get 5% off (4 lb in a pail)
Buy 5, get 6% off (5 lb in a box)
Buy 11, get 7% off (11 lb in a box)
Free Delivery Included

Canada

・Free Shipping: 2-8 business days
・Xpresspost: 2-3 business days
・Priority: 1-2 business days

UPS does not deliver to PO Boxes.
・UPS Express: 1-2 business days

United States

・Free Shipping: 3-10 business days
・Expedited: 4-8 business days
・Xpresspost 2-4 business days
Same Day Preparation

✓ 07:00AM Received
Orders are received by 07:00 Eastern Time.

✓ 07:30AM Processing
Orders are processed by 07:30 Eastern Time.

✓ 08:30AM Verify Email
We may require additional information or correct a mistake.

✓ 09:00AM Order Preparation
By 09:00 Eastern Time, we start preparing orders.

✓ 12:00PM Quality Control
By 12:00pm, we've inspected orders a second time.

✓ 12:30PM Shipping Label(s)
The shipping link is emailed before 12:30.

✓ 16:00PM Shipped
By 16:00, carriers have picked up our orders.
What are Aluminum Lakes?
Aluminum lakes is the name given to various coloured powders. They are used in the production of countless consumables in all industries.
What are Aluminum Lakes used for?
Lakes are ideal for bakery, confections, yogurt and ice creams, seasoned powders, dessert and beverage powders, cosmetics, pharmaceuticals and plastic/wax coated food packaging.
How many colours are available?
Ingredient Depot's selection of 4 main colours available in a total of 11 variants.
What certifications do they maintain?
They're manufactured in North America and meet certifications for the Food, Drug, and Cosmetic industries.
View full details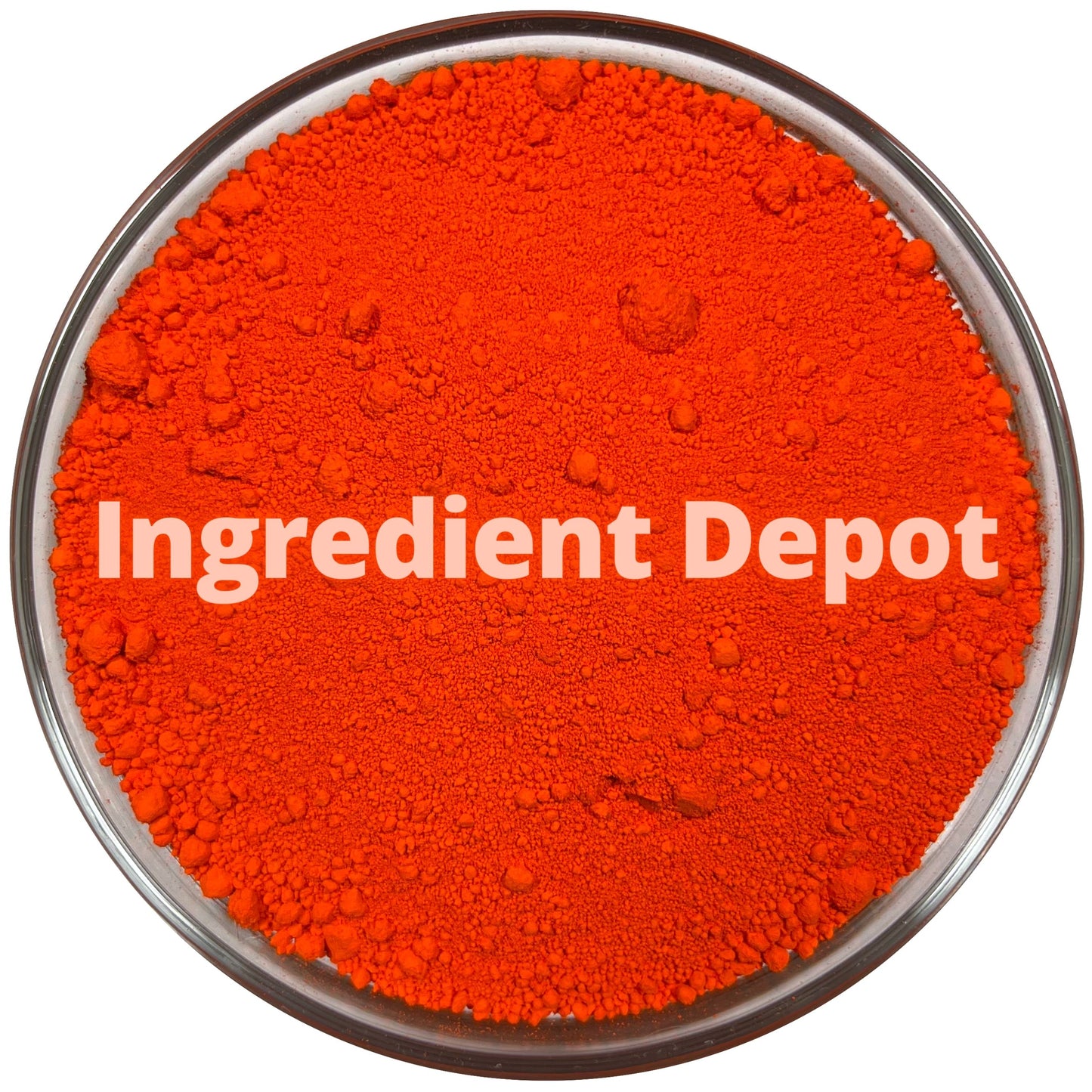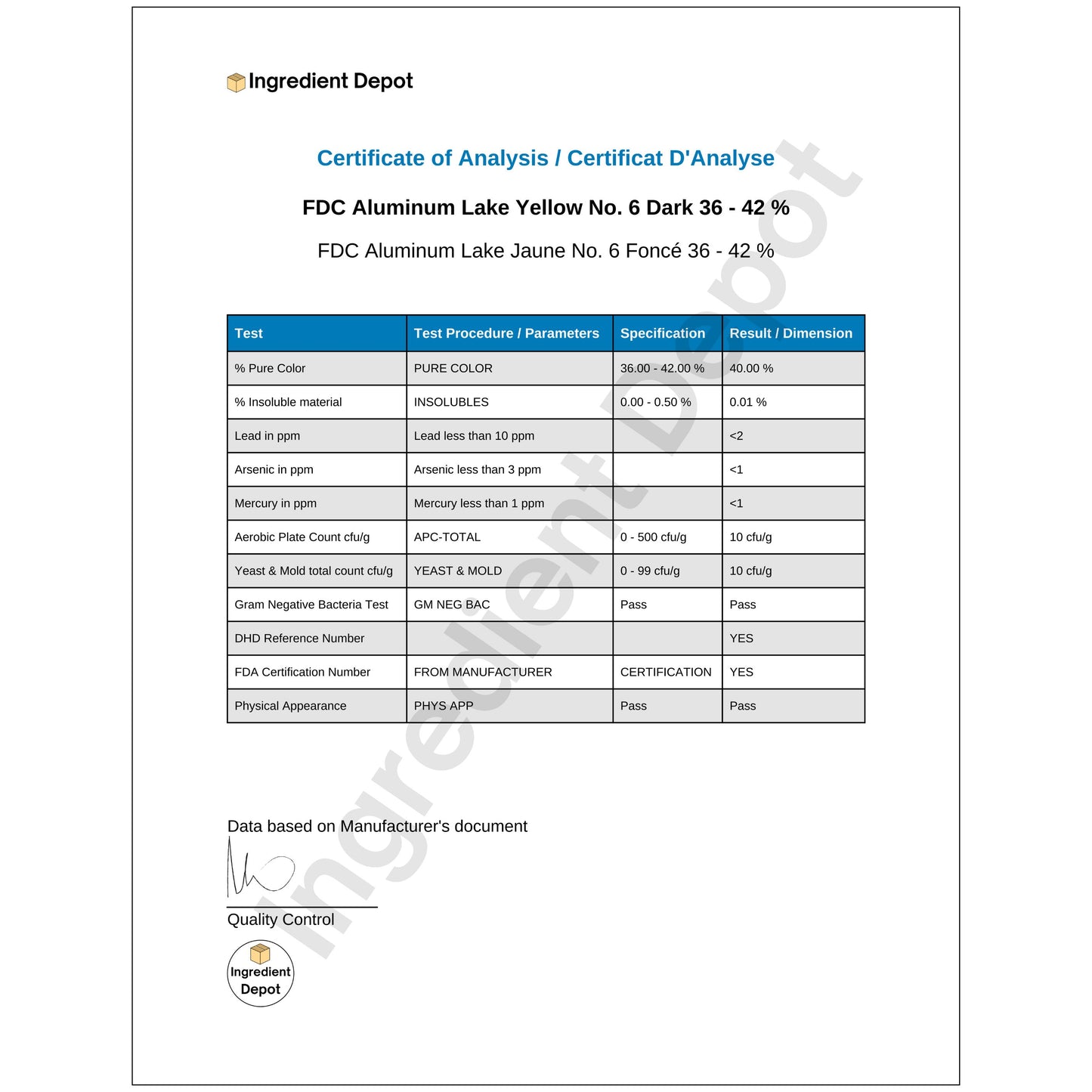 Free Shipping and Fast Order Preparation
New or returning customers, we're ready to fulfill your order!