Regular price
$119.95 CAD
Regular price
Sale price
$119.95 CAD
Unit price
per
Sale
Sold out
Volume Discounts

Buy 2, get 3% off
Buy 3, get 5% off
Buy 4, get 7% off
Free Delivery Included

Canada

・Free Shipping: 2-8 business days
・Xpresspost: 2-3 business days
・Priority: 1-2 business days

UPS does not deliver to PO Boxes.
・UPS Express: 1-2 business days

United States

・Free Shipping: 3-10 business days
・Expedited: 4-8 business days
・Xpresspost 2-4 business days
Same Day Preparation

✓ 07:00AM Received
Orders are received by 07:00 Eastern Time.

✓ 07:30AM Processing
Orders are processed by 07:30 Eastern Time.

✓ 08:30AM Verify Email
We may require additional information or correct a mistake.

✓ 09:00AM Order Preparation
By 09:00 Eastern Time, we start preparing orders.

✓ 12:00PM Quality Control
By 12:00pm, we've inspected orders a second time.

✓ 12:30PM Shipping Label(s)
The shipping link is emailed before 12:30.

✓ 16:00PM Shipped
By 16:00, carriers have picked up our orders.
What is Purified Sodium Chloride?
Purified Sodium Chloride (CAS # 7647-14-5) is a white, granular powder. Ideal use for saline solution, plasma separation, kidney dialysis and other critical medical applications.
What are the applications approved for Purified Sodium Chloride Grade USP?
For use in the manufacture of injectable dosage forms, peritoneal dialysis solutions, hemodialysis solutions, or hemofiltration solutions. Must be subjected to further processing during the preparation of injectable dosage forms to ensure acceptable levels of bacterial endotoxins.
What grade is this product available in?
Our Premium Purified Sodium Chloride meets USP manufacturer's specifications.
Where is Ingredient Depot's Purified Sodium Chloride manufactured?
Our Premium Purified Sodium Chloride is manufactured in North America.
View full details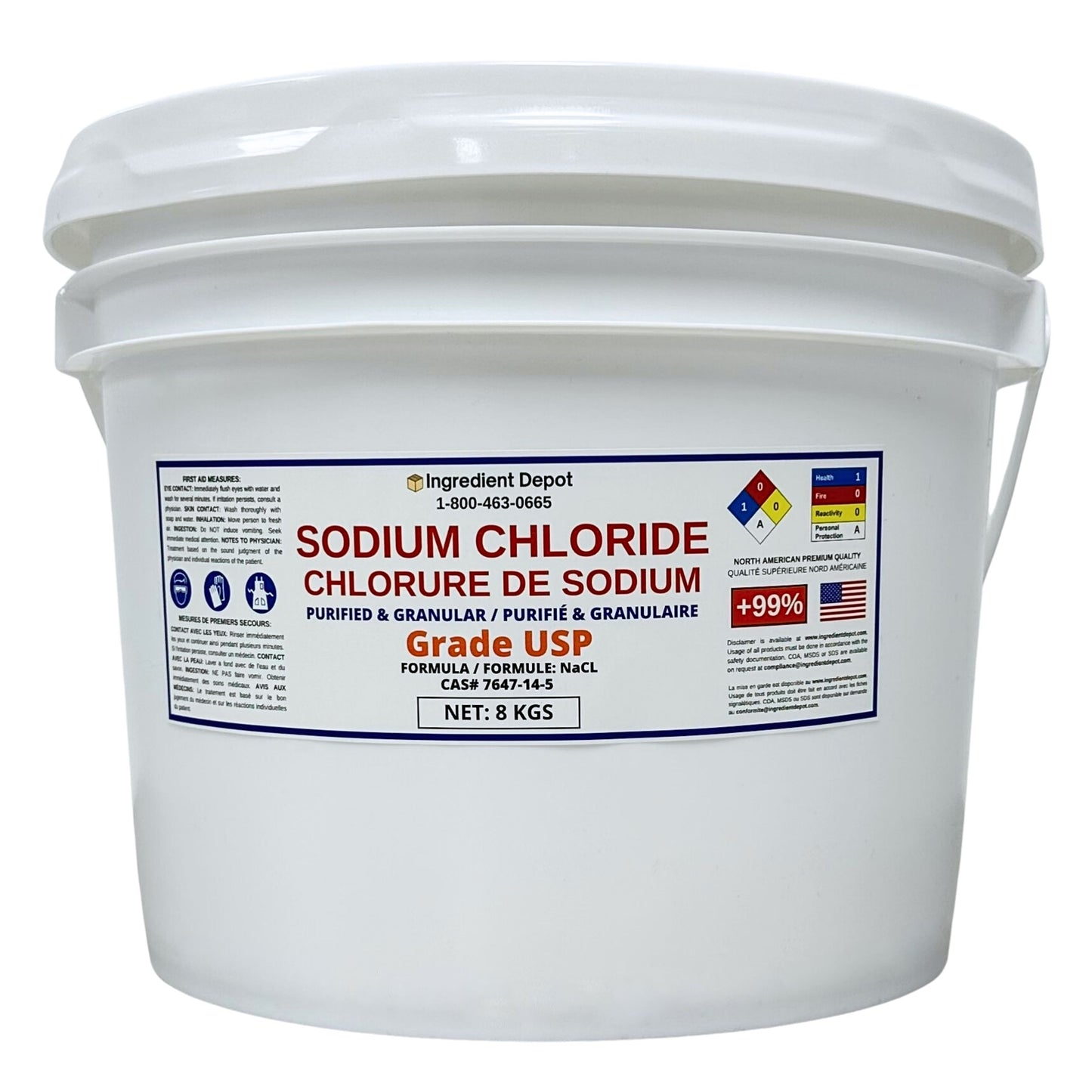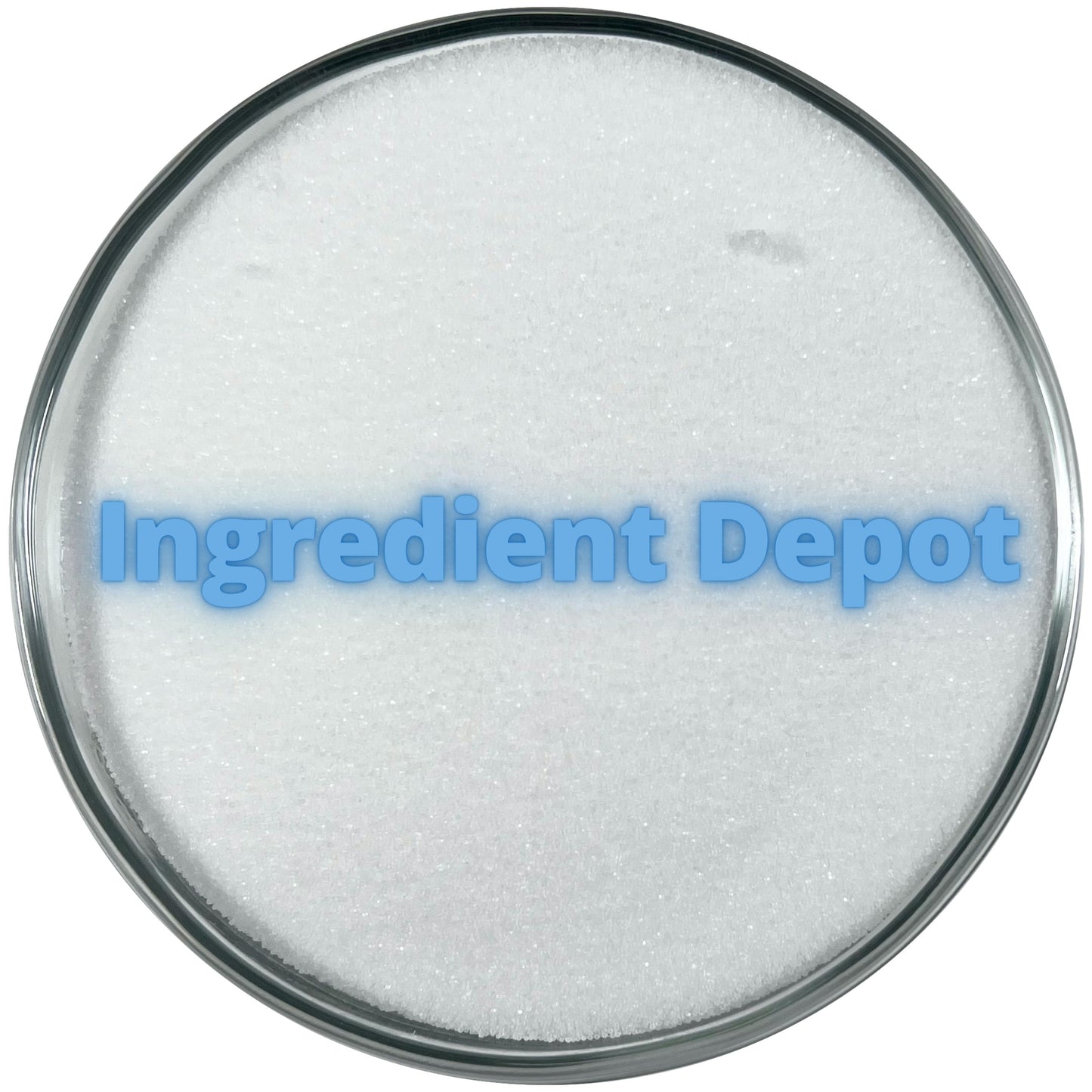 Free Shipping and Fast Order Preparation
New or returning customers, we're ready to fulfill your order!