Regular price
$199.95 CAD
Regular price
Sale price
$199.95 CAD
Unit price
per
Sale
Sold out
Volume Discounts

Buy 2, get 3% off
Buy 3, get 5% off
Buy 4, get 7% off
Free Delivery Included

Canada

・Free Shipping: 2-8 business days
・Xpresspost: 2-3 business days
・Priority: 1-2 business days

UPS does not deliver to PO Boxes.
・UPS Express: 1-2 business days

United States

・Free Shipping: 3-10 business days
・Expedited: 4-8 business days
・Xpresspost 2-4 business days
Same Day Preparation

✓ 07:00AM Received
Orders are received by 07:00 Eastern Time.

✓ 07:30AM Processing
Orders are processed by 07:30 Eastern Time.

✓ 08:30AM Verify Email
We may require additional information or correct a mistake.

✓ 09:00AM Order Preparation
By 09:00 Eastern Time, we start preparing orders.

✓ 12:00PM Quality Control
By 12:00pm, we've inspected orders a second time.

✓ 12:30PM Shipping Label(s)
The shipping link is emailed before 12:30.

✓ 16:00PM Shipped
By 16:00, carriers have picked up our orders.
What is Powdered Activated Carbon?
Powdered activated carbon (PAC) is a finely milled, black powder that is safe and non-toxic and commonly used in various environmental and industrial applications.
How is (PAC) Powdered Activated Carbon manufactured?
PAC is produced by activating carbon with different chemicals, such as argon and nitrogen. The activation process removes any impurities from the carbon, leaving it extremely pure. This pure carbon is then placed in a tank without oxygen and superheated. The resulting by-product is powdered activated carbon.
What industries use Powdered Activated Carbon?
PAC is essential in many industries, including the chemical, petrochemical, food and beverage, pharmaceutical, mining, automotive, and water treatment sectors. PAC plays a vital role in ensuring the safety and quality of products and processes in these industries.
What are the best-suited applications for this PAC?
Dozens of PACs exist. Our Powdered Activated Carbon is "Acid Washed" by the manufacturer, a highly specialized process. It's ideal for the purification of organic acids, chemicals, various pharmaceutical products and the chemical industry when low pH solutions is met.
What certification is Ingredient Depot's Powdered Activated Carbon?
We distribute a Powdered Activated Carbon that complies with requirements for activated charbon as defined by the Food Chemicals Codex (FCC) (7th Edition) published by the U.S. Pharmacopeia.
Where is Ingredient Depot's Powdered Activated Carbon manufactured?
Our Powdered Activated Carbon is manufactured in North America.
View full details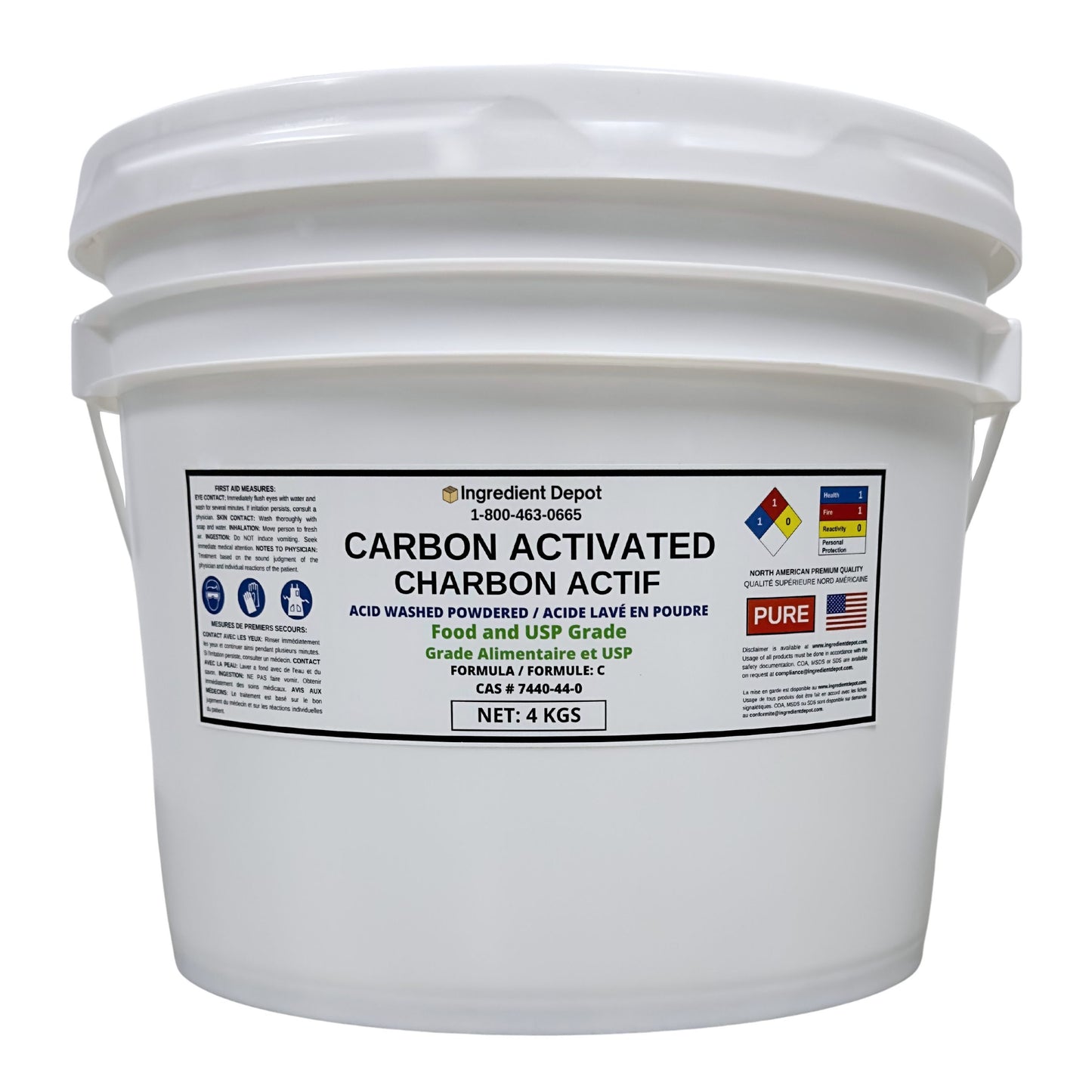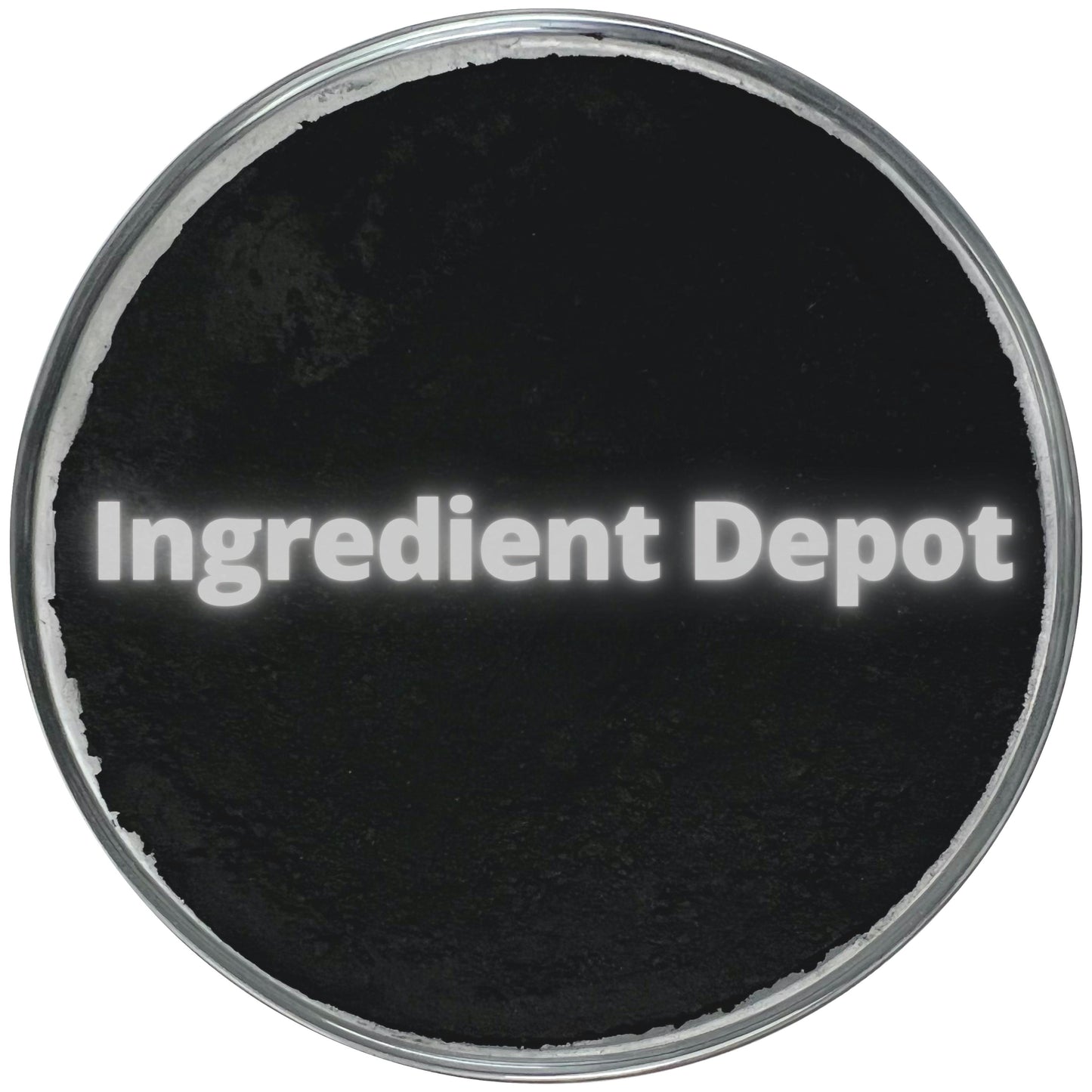 Free Shipping and Fast Order Preparation
New or returning customers, we're ready to fulfill your order!